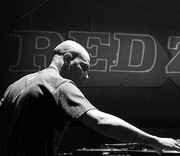 I am delighted to announce a new rekkerd.org contest. This time around it's all about Drum & Bass, probably my all time favorite music genre.
After discovering this type of music in the early 90's it has been the one genre that has consistently kept my interest over the years. Paradox, Roni Size, Dom & Roland, Ed Rush, Technical Itch, Source Direct, Photek, Dillinja, Omni Trio, Breakage, Total Science… just to name a few of my favorites.
For this contest Producer Loops has compiled an exclusive sample pack featuring selected sounds from its Drum & Bass Tip Trixxx Vol 1 & 2, and Liquid Drum & Bass Vol 1 & 2 sample libraries.
Download the contest sample pack and create a track using one or more of the 50 loops and single shot sounds provided, and submit it before the deadline; 9 July, 2010, 11.59pm CET.
DNB Competition Sample Pack — Download size: 88.18 MB
Out of all the entries I will personally select the first prize winner who will receive all four Producer Loops sample libraries from the sample pack. Contestants will vote for 2nd and 3rd prize winners, who will each receive their choice of one of these drum & bass sample packs.
Contest rules
Download the "Producer Loops/Rekkerd DNB Competition Pack" and create a song using one or more (but at least one) of the samples from the pack. Maximum song duration is 7 minutes, one entry per contestant allowed.
You may process/manipulate the sample(s) from the sample pack in any way you like, be creative.
Additional sound sources (e.g. samples, virtual instruments) are allowed as long as they do not violate any laws or third party rights.
Submit your entry before 9 July, 2010, 11.59pm CET:

upload it to your SoundCloud and send me the link, or
email it as an mp3 (minimal 192kbps quality) to dnbcontest@rekkerd.org
Please include your artist name, song title and any additional information you would like to share.

By submitting your contest entry you allow rekkerd.org to publish it on SoundCloud ("All Rights Reserved" license).
In order to be eligible to win, contestants need to vote for their top 3 within a week after the contest deadline.
Prizes will be granted at the discretion of rekkerd.org (First place winner will be picked by rekkerd.org, second and third place will be decided by popular vote).
The terms of this contest are subject to change and may be amended without prior notice.
Note: also make sure to read the Producer Loops License Agreement regarding the use of the samples as provided for this contest (also included in the sample pack download).
Contest entries
The contest entries will be posted here as they come in. Voting will commence on July, 10, 2010. I will send all contestants a reminder to vote when it's time.