Producertech has released a new video course titled Advanced Bass Music Production Techniques 2, a second set of tutorials in which Seppa shares his accumulated experience from the last 12 years of producing professionally.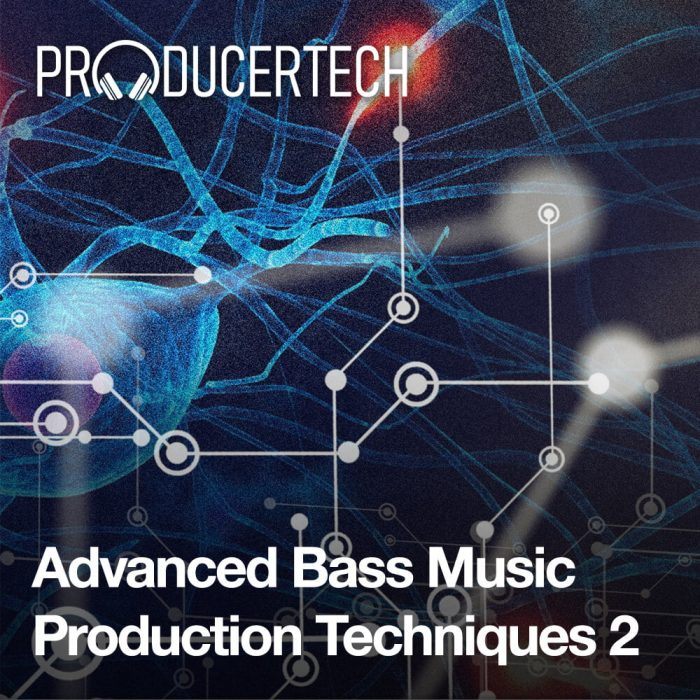 With its gigantic basslines and seriously heavy beats, Bass Music is regarded as amongst the most challenging genres to produce, requiring a substantial amount of knowledge and technical precision.
The course begins with a series of sound design tutorials, showing how Seppa creates his varied palette of melodic and textured sounds from which the bulk of his tracks are constructed. These include 2 serious bass patches, both built from scratch with Serum and then processed with a wide range of 3rd-party and factory DAW plugins, as well as a custom delayed and pitched FX composition, which uses a default synth patch used as the basis. The final sound design session then shows how to transform an old vinyl sample into digital gold!

In the next section, Seppa moves onto beats, beginning by designing the main kick and snare, then combining them with an assortment of percussion samples, which are sequenced into a trio of solid breaks. The beats are mixed and laid out in the arrangement, forming the backbone of the first main drop section.

The last part of the course sees Seppa guiding through a lengthy series of arrangement tutorials, starting by building a fat drop and 2 accompanying variations. Textures are applied from the sound palette, as extra layers for the drums and bass, whilst melodies are added to the last passage, to form the beginnings of the first breakdown. This is then developed into a second drop, which extends the ideas from the first half, and the arrangement is then completed and any mixing issues and improvements addressed.
The course is available from Loopmasters for £29.95 GBP.
More information: Producertech