Pulsesetter Sounds has announced the release of a new collection of sounds for the Repro virtual synthesizer instruments from u-he.
Subversive comprises 200 patches of modern vintage film and video game score oriented sounds.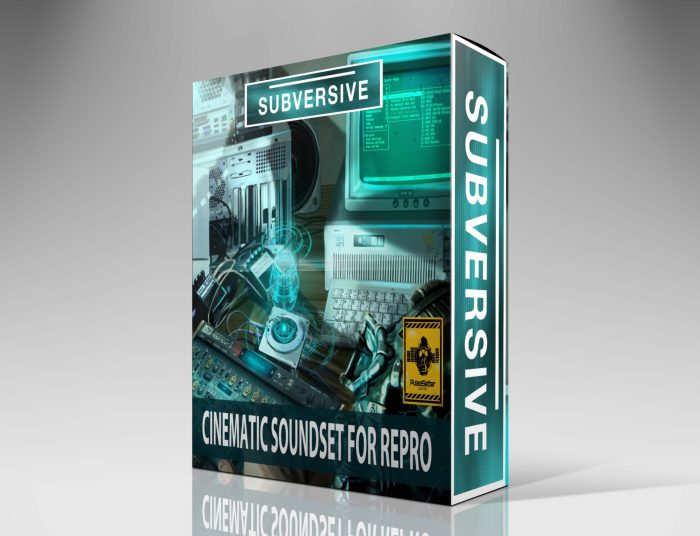 Whereas Repro-1 and Repro-5 offer a faithful recreation of the old vintage synthesizers, Subversive uses their power to harness the vintage feel while placing the sounds in a modern era score.

The 100 patches for Repro-1 and 100 patches for Repro-5 where inspired by movies like "Blade Runner", "Blade Runner 2049" and TV series like "Stranger Things" where heavy use of vintage hardware synths was prominent. Subversive captures the soul of the "modern vintage sound" with soundsets for both Repro-1, with its on board step sequencer and arpeggiator, and Repro-5, with its polyphonic and unison synth architecture.
Subversive features
100 patches for Repro-5:
23 Pads, 23 Pulses, 8 Keyboard, 20 Effects, 19 Synths, 7 Basses.
100 patches for Repro-1:
28 Seq–Melodic, 18 Seq–Pulses, 13 Arps, 28 Synths, 13 Basses.
The Subversive pack is on sale for $29 USD for a limited time (regular $35 USD).
More information: Pulsesetter Sounds