Puremagnetik has announced the release of String Machines XL, a collection of sample libraries for Ableton Live, Native Instruments Kontakt and Apple Logic.
The bundle delivers a wallop of 1970s classics with 4 of their top-selling analog string libraries.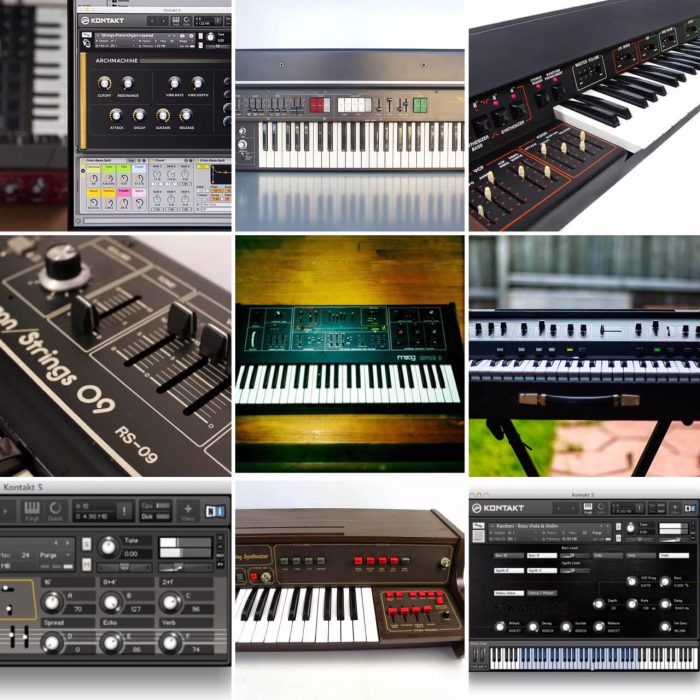 With over 1500 individual multi-samples and a huge collection of presets, String Machines XL has been specifically designed for producers wishing to tap into the golden age of string synthesis.

Whether you are producing synthwave, sci-fi soundtracks or just want some more classic sounds in your catalog, String Machines XL is packed with a huge palette of vintage inspiration for decades still to come!
String Machines XL features
Archmachine – Lush choirs, swirling synthetic string-scapes and film scores of the 1970s – these are the sounds that have inspired the production of Archmachine. It is a tribute to – and an improvement on – vintage analog ensembles like the ARP Solina and the Roland Paraphonic. It goes beyond what the originals were capable of by introducing polyphonic modulation and customized control interfaces.
String Machines – Go back to the golden age of string synthesis with 4 legendary instruments. String Machines includes programs from the Roland VP-330, Roland RS-09, ARP Solina String Ensemble and Crumar Orchestrator.
Kardoni – captures the spirit of the original ARP Omni Mk2 in a library of programs that deliver this legend right to your desktop. To emulate the original synthesizer, a restored ARP Omni was expertly recorded, voice by voice, and reverse engineered for Ableton Live, Kontakt and Logic. It even includes the famous chorus, phaser and hollow waveform sounds.
Opus – a highly detailed re-creation of the celebrated Moog brass, organ and string machine. This collection includes twisting, evolving textures, analog techno basses, science fiction effects and more. The Opus sounds can be used as synth brass and string sections, plus they have a rich analog texture that complements a variety of musical styles.
String Machines XL is available at an introductory price of $29.99 USD this week only ($65 USD value when purchased individually).
More information: Puremagnetik / String Machines XL