Puremagnetik has announced the release of PitchSwitch, a new Max for Live device which allows you to repitch and reshape anything in Ableton Live.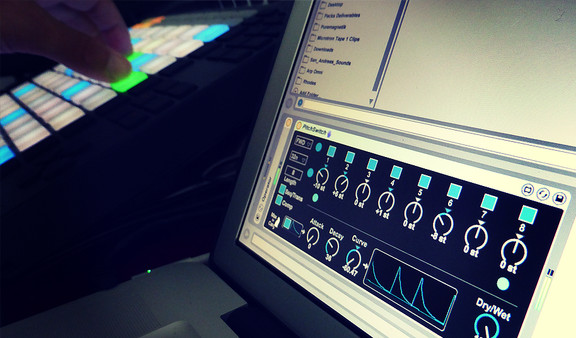 Developed in conjunction with Max for Cats, Puremagnetik has released PitchSwitch – an inspiring device that creatively reshapes incoming audio.

Whether you are a studio-based sound designer or a touring live performer, PitchSwitch transforms your clips in unexpected, yet consistently musical ways.
PitchSwitch features
Step Sequence

Sequence up to 8 steps of varying pitch modulations.
Select from a variety of sequencing modes including random, forwards and backwards.

Transient Sequence

Use your clip transients to control the sequence steps.
Adjust transient density, sensitivity and more.

Push Ready

PitchSwitch controls map instantly to Ableton Push.
Immediate, hands-on control in the studio or on stage.
PitchSwitch is available for purchase for the introductory price of $9 USD through September 5th, 2014. Requires Ableton Live 9.1 and higher with Max for Live.
More information: Puremagnetik / PitchSwitch