pureMix has announced the NYC Mixing Masterclass with Fab Dupont, a one day mixing masterclass with pureMix.net co-founder Fab Dupont.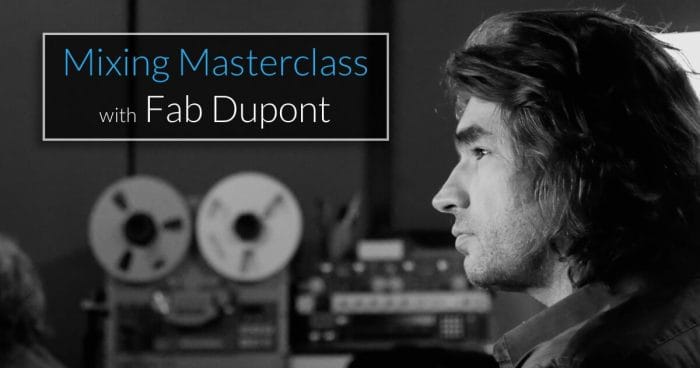 On May 22 you have the chance to be in a real life pureMix.net tutorial. Experience what it's like to listen and work in an award winning studio with a Grammy winning mixing engineer.

Join pureMix.net for a one day mixing masterclass with Grammy winning producer/engineer Fab Dupont at Flux Studios in New York City. 16 students will get to sit next to Fab, see him mix and and hear what he hears everyday.

You will get an unedited look at how a pro handles the same challenges you faced when you mixed the same song. It is a unique chance to directly compare your mix decisions and workflow using stems you're already familiar with.

What's different about this masterclass is Fab won't just be walking you through a mix. In the morning session he'll review every student's best mix and offer the whole class suggestions on how to improve their mixes.

Then in the afternoon he'll mix the Indaba mixing contest song "Face Your Fear or Die" by Vifolly from scratch while answering questions and pointing out tips and tricks as he mixes. (Don't worry if you missed the contest, the stems will be provided for you as soon as you confirm your seat)

This one day masterclass is a rare opportunity to learn directly from Fab and fly home with more clarity and vision for your mixes.
The NYC Mixing Masterclass is available for enrollment for $990 USD until May 9th, 2016.
More information: pureMix