pureMix has announced Luca Pretolesi Mixing Major Lazer, a 2.5 hour long mixing and mastering lesson from the leader in EDM mixing Luca Pretolesi.
Luca walks viewers through his entire process from opening up the session through to creating multiple versions of the final masters. He plays countless before and after comparisons to teach viewers both the sound and the attitude that's required to create a killer EDM mix.
The video also comes with a download of the raw multitrack stems so users can practice mixing the song using the same source material as Luca.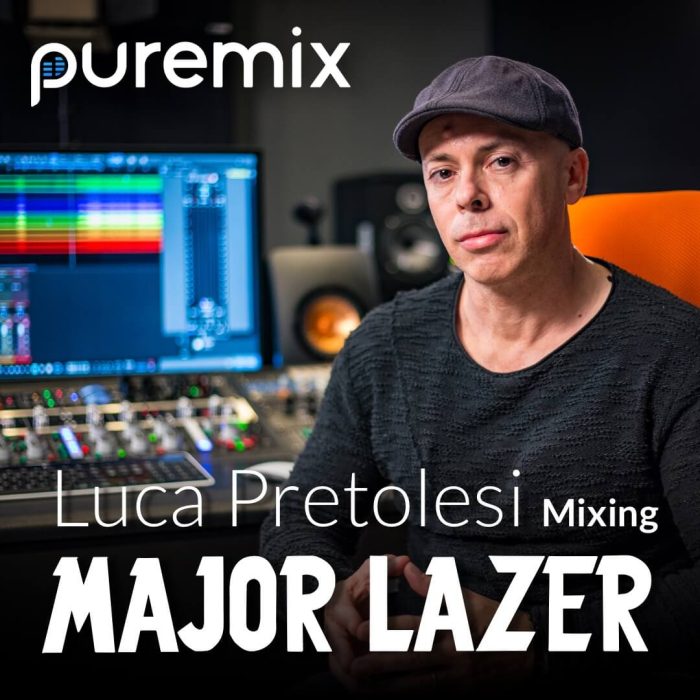 Multi-platinum mixing and mastering engineer Luca Pretolesi takes you step by step through his entire mixing and mastering process for Major Lazer's hit single "Light It Up (Remix)"

Luca is Major Lazer's "Finisher" and helps Diplo and his team combine multiple sessions into one sonic masterpiece.

Learn Luca's hybrid workflow and see how he takes a great static mix, applies stereo bus processing and then digs into the details it takes to create a hit-sounding EDM record.
The mixing tutorial is available for purchase for $40 USD. It is also available to pureMix Pro Members.
More information: pureMix / Luca Pretolesi Mixing Major Lazer