Push Button Bang has announced the release of Massive Sylenth – The Big Preset Collection, a bundle of soundsets for Massive and Sylenth1.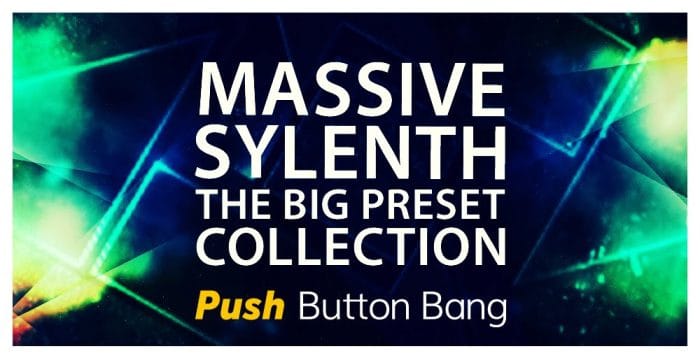 Push Button Bang proudly presents a preset collection guaranteed to inspire your EDM and Electronica for years to come. Combining some of the best PBB presets into one huge pack, this is an unbeatable collection for both the beginner and professional producer. You'll find everything you need to create incredible modern music in all EDM genres, with Massive and Sylenth.

You will also get an astounding, almost 50 percent discount on this offer, making this the perfect combination of high quality and value for money!
the Big Preset Collection features
90 Massive presets from Dubstep Shock (45 Bass, 10 FX, 16 Leads, 5 Pads, 6 Seq, 8 Vocal Presets).
90 Massive presets from Electro Terror (25 Bass, 8 Hits, 11 Key, 15 Lead, 11 Mods, 2 Organ, 3 Pads, 13 Seq, 2 Swell Presets).
70 Massive presets from SkrillBahton (71 Bass, Mod Presets).
70 Massive presets from Massive Modulations (32 Bass, 16 Lead, 10 Multi, 9 Poly, 1 Seq, 2 Up, 2 Bass Drop, 1 Chord Lead Presets).
200 Sylenth presets from Sylenth Builds and Breakdowns.
80 Sylenth presets from Modern Leads and Midi Melodies.
The Big Preset Collection is available for purchase for £59.95 GBP.
More information: Push Button Bang / Massive Sylenth – The Big Preset Collection