Realitone has announced version 1.1 of Screaming Trumpet, a virtual instrument library for Native Instruments.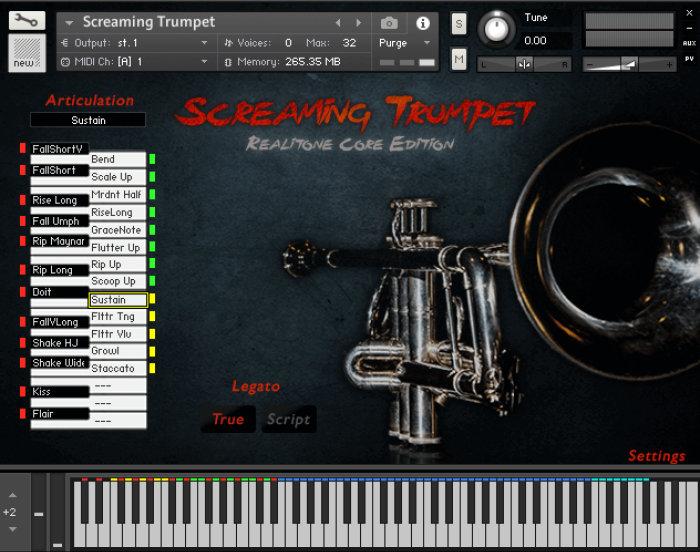 The update adds an Expression Slider to provide crescendos or diminuendos, including tone variations.
The response to our Screaming Trumpet (featuring Wayne Bergeron) instrument has been amazing. We expected a lot of jazz uses, but people have been telling us about how useful it is in orchestral and film applications as well. Power trumpet never goes out of style.

We've gotten one request over and over, though – People have been asking for an Expression slider to make Screaming Trumpet even more … hmmm, what's the word? Ah yes, expressive!

Well, you know how we are here at Realitone – you ask, we give! After all, I must admit, an Expression Slider is ultra helpful in an instrument like this. So we added one (trickier than you might think, because this is not just a volume knob) and added a few other minor tweaks. I dare say this is a very cool instrument.
Screaming Trumpet is on sale for $99 USD for a few more weeks (regular price $149 USD).
More information: Realitone / Screaming Trumpet