Resomonics has launched an update for its Reflection instrument library for Native Instruments Kontakt. Version 1.6 adds new sounds and designed presets, and various improvements expanding the sound design capabilities of this library aimed at composing soundtracks and trailers.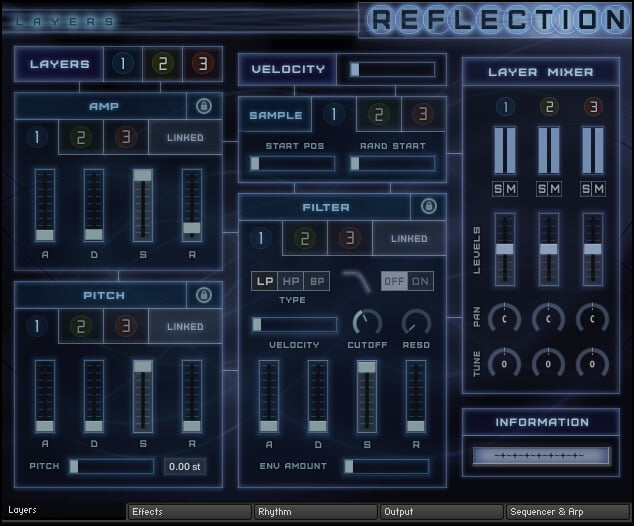 Resomonics is excited to announce another big upgrade to Reflection for Kontakt, which is free for exiting owners.

Reflection is a 'toolkit' aimed at creating Soundtracks and Trailers but can be used for many other compositions. Now with 375 designed presets suited to that subtle underscore right through to a driving action piece.

The update includes separate LFO's and filter sequences per layer, levels per layer for send effects and a new, handy Mini Mixer Reflection is now an even more powerful sound design tool to create with!
Changes in Reflection v1.6
Separate Source LFO's for each of the 3 layers (Gain, Pan & Pitch).
Separate Pre-FX Filter & Filter LFO's for each layer.
Pre-FX Filter sequencer can now be enabled separately for each layer.
Different Filter Sequencer pattern per layer.
Filter sequence pattern now 64 steps for smoother control.
Send Effects now have a separate send level for each layer.
20 New Convolution IR's including Ambient Reflections, Reverse, Spacious & Rooms.
Rhythm & Effects pages GUI's updated.
Mini mixing tools added for easier sound design to Effects and Rhythm pages.
New samples added from 2nd Toy Synth and 80's Drum Machine (now 967 samples).
New Multi Rhythms / Pulses added taking advantage of separate LFO's.
New Soundscape preset category added with new samples.
New Ambient preset category using the new IR's.
84 New Designed Presets taking the total to 375.
12 New Starter patches taking the total to 96.
Minor Bug Fixes.
Reflection for Kontakt is available at a 25% discount during April.
More information: Resomonics