Plugin Boutique has launched a sale on Transport, offering a 50% discount on the Kontakt Player instrument library by Klayton.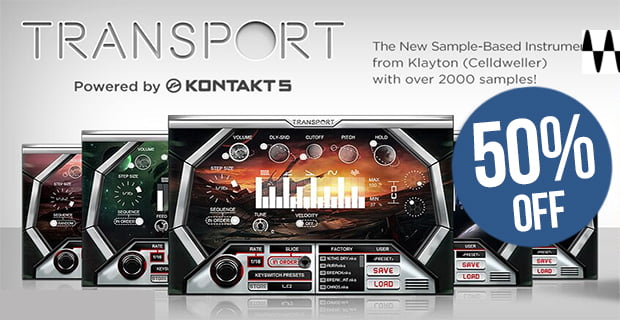 Transport marks the maiden voyage of Refractor Audio brought to you by Klayton (Celldweller) as it ascends to the stars. Blast off to the outer limits of sound design with a Kontakt Instrument that gives access to over 2000 unique samples created by Klayton in the Celldweller Spaceship.

Create new sonic worlds with Transport by combining 5 unique sequencers along with the Transport Probability Engine to mix, mash, and modulate them into new and exciting sounds.
The sale ends December 1st, 2016.
More information: Plugin Boutique / Transport