Pioneer DJ has announced the release of rekordbox 6.0, an update to the professional DJ platform that offers a seamless DJ experience across multiple cloud-connected devices.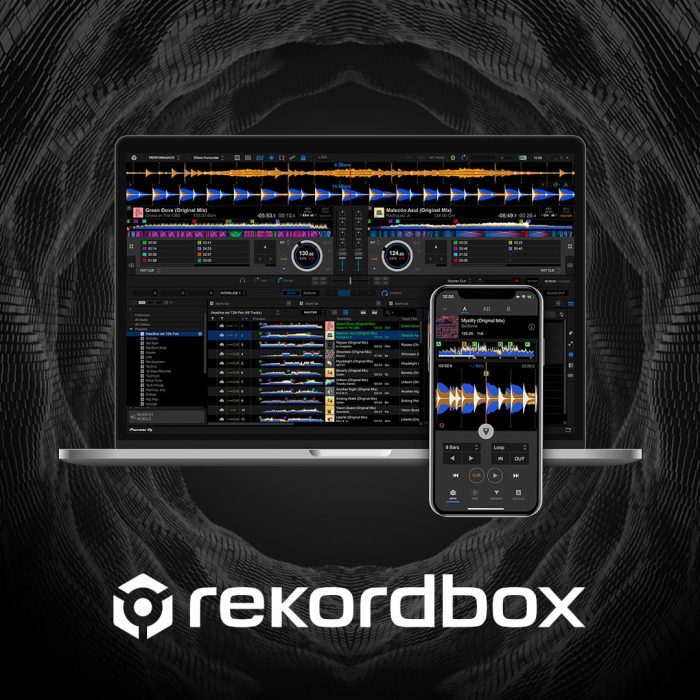 Right now, we're respecting the essential requirement of social distancing. Like all of our friends in the music community, we look forward to being united once again on the dancefloor.

Until then, to help you prepare, practice, and perform from your home, we'd like to announce that rekordbox ver 6.0 and rekordbox for iOS (ver 3.0) are now available. Loaded with a host of major new features, our updated DJ application now enables you to sync your whole music library on multiple devices via cloud-based application Dropbox*.
Changes in rekordbox for Mac/Windows 6.0 and iOS 3.0
Cloud Library Sync.
Mobile Library Sync for use with iPhones.
Mac/Windows: Inflyte support.
Mac/Windows: Centralized management for various sources of music.
Mac/Windows: 3Band waveform gives a visual representation of frequencies.
Mac/Windows: Light option in Skin settings greatly improves screen visibility outdoors.
Mac/Windows: Auto Relocate automatically finds missing tracks.
Mac/Windows: Ableton Link support for syncing with various apps and hardware.
iOS: Mobile Library Sync.
iOS: Support for direct connection to CDJs and XDJs.
iOS: Expanded features comparable to Export mode experience.
iOS: New GUI and features for smoother preparation:

Playlist Box – for intuitive music management.
Quick Cue – rapidly call up and set cue point.
Realtime Memory – set Memory Cues on the fly.
Dual Control – preview specific points in mixes.
Independent A/B Decks – easily prepare each deck.
A 30-day trial of rekordbox 6.0 subscription plans is available to everyone, even if you've used a rekordbox free trial for a previous version of the application.
Following the free trial, a special introductory offer will be available until July 13th, 2020. Anyone who subscribes within the offer period will remain on this introductory price of $6.99 USD per month (Core plan) and $9.99 USD per month (Creative plan). These monthly introductory prices will be locked in for all future rekordbox 6 updates. If you cancel your subscription, you'll need to re-subscribe at the full price.
Prices will increase from July 13th, 2020 to $9.99 USD (Core plan) and $14.99 USD (Creative Plan).
More information: Pioneer DJ