Renegade Soundplay has announced its upcoming virtual instrument for Kontakt 6 and the free Kontakt 6 player from Native Instruments.
High Score is designed to let composers, producers, and sound designers recreate the sounds and music of video games and computers from the 1980s.
High Score features three wave generators that utilize sampled waveforms from various game consoles and computers from the 1980s.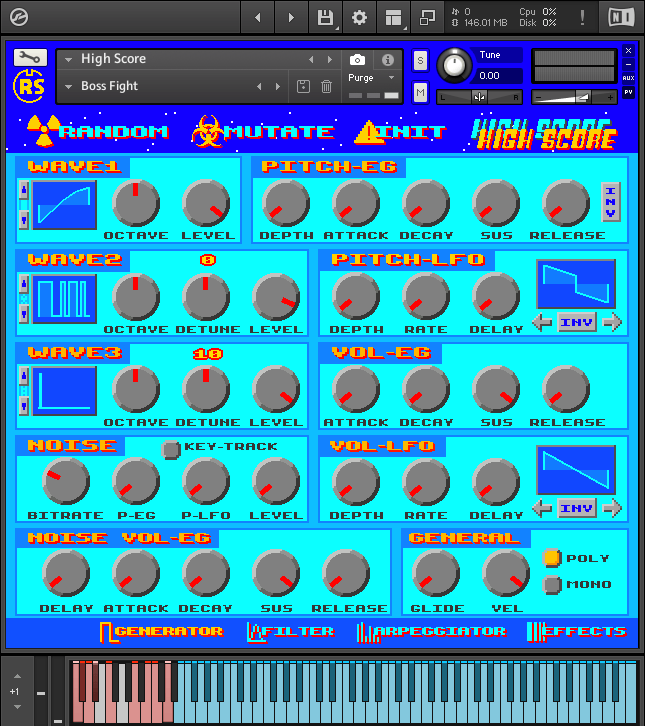 A separate sweepable, variable-bitrate noise generator lets you dial in just the right amount of "vintage" sound quality. The instrument also features a multi-mode filter, dual-pattern step arpeggiator, note delay, and speaker simulator.
One of the key features of High Score is the Randomizer, which creates new sounds based on the user selecting from one of ten style categories (including bass, lead, jump, power up, laser, and more).
This makes it simple for producers and sound designers to quickly create new 8-bit sounds for their projects.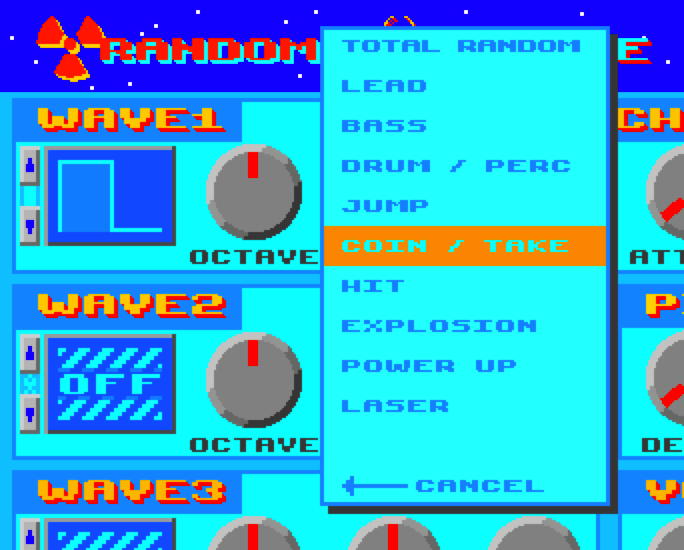 High Score also features sampled speech sounds. There are multiple banks of speech words mapped across the keyboard that are ready to use and are modifiable via the High Score sound engine just like all of the other waveforms.
"I grew up in the Eighties playing classic video arcade games and learning to program on computers like the TI-99/4A and Apple II, and always wanted an easy way to make use of classic video game sounds in modern music productions," explains Renegade Soundplay founder, David Molnar.

"Having been a pro audio hardware and software engineer throughout my career, and with a great collection of vintage game consoles and classic computers at home, I finally decided to take matters into my own hands and create a virtual instrument that would make it easy to access and create those vintage sounds."
Renegade Soundplay will launch a crowdfunding campaign in early September 2020. During the 30-days long Kickstarter campaign, backers will be able to pre-order High Score for a discounted price.
High Score will be available for first customer downloads mid to late October 2020. It will include 300 snapshot presets featuring 8-bit sounds of various types that are ready to use in your projects. More snapshots presets and new features will be added to High Score via future updates.
Available for the free Kontakt 6 Player, High Score is NKS compatible with the Native Instruments S-Series keyboards and Maschine.
All High Score downloads and installation will be performed using Native Instruments' own Native Access application, making the download and installation of High Score as simple as possible.
More information: Renegade Soundplay