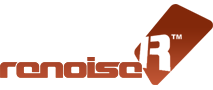 Multiplatform music sequencer and audio processing application Renoise was updated to version 2.7 beta.
The metronome swings back. Renoise 2.7 transitions from the developer-heavy focus of the previous release to more musical concerns such as Sampling, Instruments, Automation, and Native DSPs.

As part of a beta promotion, Renoise 2.7 is available at €40 for new users. We're lowering the entry barrier to our beta cycle, known as the feature improvement phase before the final release. Already registered? Then why not bump your version for €32 in the Backstage?
Changes in Renoise 2.7
To celebrate the Renoise 2.7 Beta, for a limited time new accounts can be purchased with a 30% discount, lowering the entry barrier to Renoise's Beta phase. Existing customers can take advantage of the -20% reduced pricing on upgrades.
More information: Renoise