Eduard Müller has launched version 3.1 of Renoise, a cross-platform tracker-based digital audio workstation software.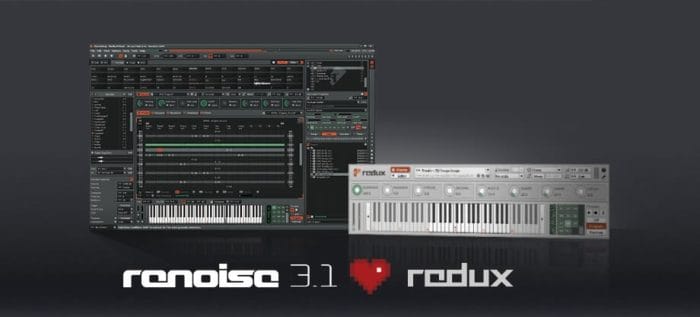 This version of Renoise represents the integration of features from Redux, the VST/AU plugin we released earlier this summer. This means that any instrument created with Redux can now finally be loaded into Renoise, and vice versa.

While Redux is a large part of the story, it's not the whole story. We have squeezed in a few long-requested features too, in an attempt to make Renoise 3.1 the best possible release.
Changes in Renoise v3.1
Support for VST and AU MIDI generators: This means that you can use specialized tools such as harmonizers, note matrices or arpeggiators – things that can "drive" other instruments in Renoise now.
Improvements to the sampler and DSP sound engines: Completely new, rewritten filter section as well as optional oversampling and bandlimited sample playback. Various Renoise native DSP devices have be improved too.
More love for Phrases: Phrases (small tracker sequences, which can be triggered via notes from the main sequencer) have become a lot more powerful and streamlined too – when working within the phrase editor, you could describe it as "feeling more like the pattern editor – Renoise's main sequencer". And when working in the pattern editor, you have more options for controlling phrases as well.
Presets everywhere. And now, libraries too: Renoise 3.1 includes a more powerful preset system. You can now store/recall samples and keyzones as presets too, and the whole preset browsing experience has been improved. Presets also easily can be shared and reused with Redux.
… and much more.
Renoise for Windows, Mac & Linux is available for purchase for 68 EUR (ex. VAT for EU) / $75 USD.
More information: Renoise