Reverb SYNC has announced a pre-order for the Ableton Live Starter Kit, a bundle pack comprising Ableton Live 9 Standard, Live Packs, loops, a reverb plugin and more, in a giftable holiday box.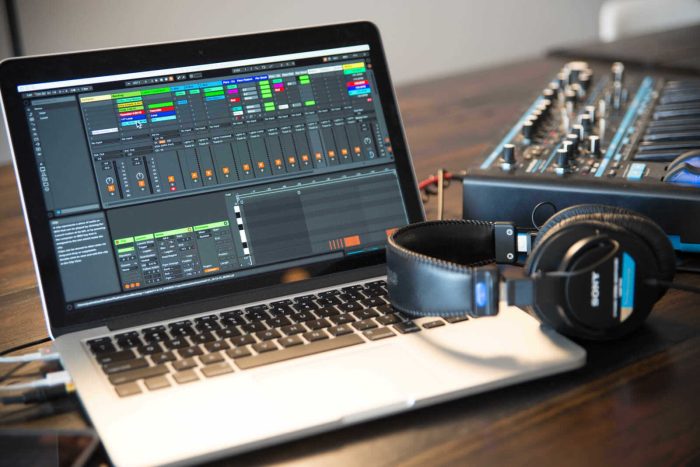 The Kit pairs Ableton Live 9 Standard – the best software for creating musical ideas and turning them into finished songs – with unique extras in a giftable holiday box. Exclusively through Reverb SYNC, the Kit offers the Ableton Live Standard software (typically $449) and the extras for a discounted price of $349.

"If you're shopping for a music lover – or creating your own holiday wish list – the Ableton Live Starter Kit allows you to get all the tools needed to produce your own music in one package," said Justin DeLay, Director of Digital at Reverb.com. "For those who already own a guitar or other music gear, it's the perfect tool for expanding and experimenting with your sound. If you don't own any gear, all you need is a computer to create music on the same software used by artists ranging from Daft Punk and Skrillex to Pete Townshend and Nine Inch Nails."

For producers, DJs, aspiring songwriters, curious music fans, and more, Ableton Live is the premier software for creating, recording, producing, and even performing music – all within one simple interface. The software comes with a versatile collection of instruments, sounds, kits, and loops for creating any kind of music.
In addition to the Ableton Live 9 Standard Software, the Ableton Live Starter Kit includes:
Stranger Things Ableton Live Pack – An exclusive Ableton Live pack designed by the Reverb SYNC team that allows you to captures the sound and vibe of the hit television series Stranger Things.
Guitar, Bass, Piano and Drum Machine Ableton Live Packs – Extras to add even more instruments and sounds to your songs.
Reverb Drum Loops – An exclusive collection of loops and grooves, played on a vintage Ludwig drum kit and created by the Reverb SYNC team.
The Reverb SOLO Plugin – A simple, beautiful reverb from Acon Digital and Reverb.com that allows you to dial in short, bright reverb or long, dark reverb with one knob.
Serial Number Card & Cheat Sheet – A handy card full of the best keyboard shortcuts to keep in your pocket or post on your screen.
The Ableton Live Starter Kit is available for pre-order now. The Kit will also be available for digital download beginning on November 1st, 2016.
More information: Reverb