Rigid Audio has announced the release of the previously announced Hypernode, a fully modular "Electronic Music Arranger" featuring a collection of 300 multi-instruments, serving most contemporary music styles and genres.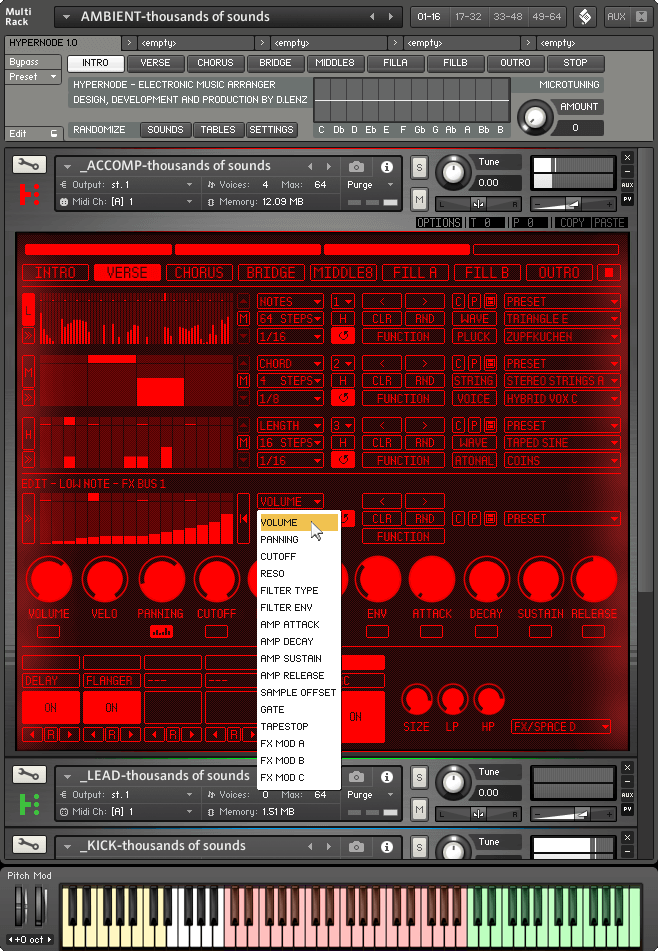 Hypernode is the most feature-complete full production package for Kontakt ever made and entire songs can be made from scratch using the system. Create the perfect sounds, sequence them all together and then create an intro, verse, chorus, bridge, middle 8, fills and outros all inside the system.

Each Multi-Instrument is called a 'style' and can contain a whole song with intro, chorus, verse and so on. You can edit any part, section or sound of each multi to your liking. The 'Accompaniment Module' is where you can play up to three-note chords, drum sections as well as additional parts like bass, pads and harmonies.
Hypernode comes with 600+ factory sounds, ranging from keys and guitars to synthesizers and hybrid elements.
Hypernode for Kontakt 5.7 or higher (full version) is available exclusively at Kontakt Hub. It is currently on sale for $79.99 USD (MSRP $249.99 USD).
More information: Rigid Audio