Roland Cloud has announced the launch of its Synths of Summer promotion, offering an additional 15% discount on all plans for a limited time.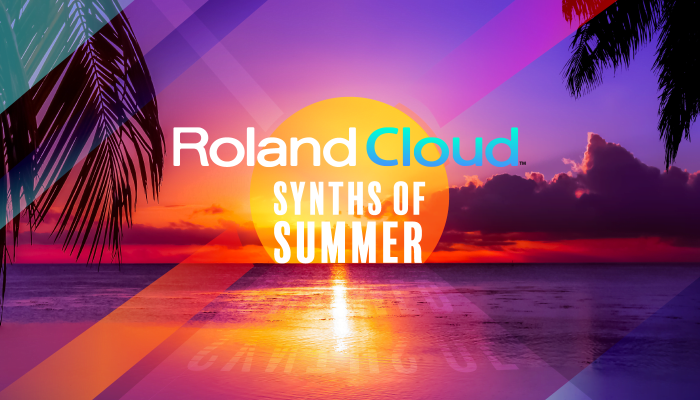 The concept is simple: allow new users to experience an ever-expanding boutique suite of software synthesizers, sampled instruments, and drum machines at a special limited-time offering.
As a bonus, Roland Cloud is offering fresh content to its growing catalog in the form of the D-50 Beyond Fantasia patch collection. These 128 new settings provide the perfect compendium to the D-50's already diverse presets. Created by the industry veterans at Carma Studio, the new patches reframe the classic sound of the D-50 in a modern context, harnessing its powerful synthesis engine in new ways.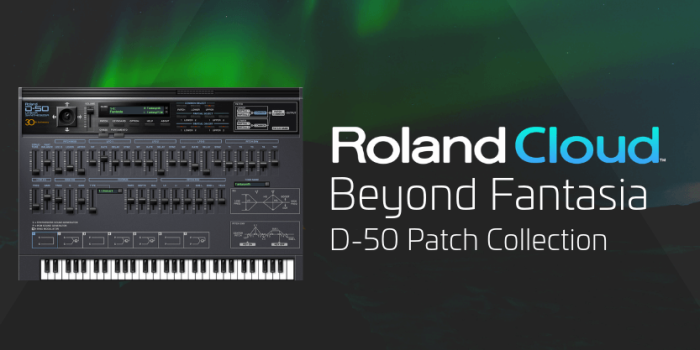 In conjunction with the "Beyond Fantasia" release, a pair of influential acts have contributed exclusive original tracks to Roland Cloud using the new collection. ANDR3X's high energy sets have seen him share the stage with Armin Van Buuren and ATB, while the animated video for Mystery Skulls' frothy electro-soul anthem "Ghost" garnered over 35 million YouTube views. Both artists have long histories using Roland products.
Synths of Summer runs until August 8th, 2019.
More information: Roland Cloud