Bram Bos has released Ruismaker, the first drum synthesizer plugin for iOS that works inside your sequencer and Audio Unit Instrument hosts.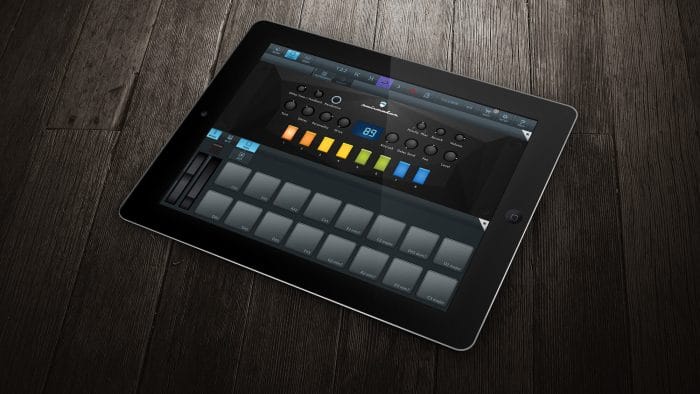 Ruismaker means 'noise generator' in Dutch. It started its existence as a hardware drum machine, but is now available as an Audio Unit Instrument for mobile DAWs and sequencers.

There is not a single sampled sound on board: everything you hear is synthesized in real-time by emulating classic analog circuitry – giving your beats that little bit more soul.

True to its hardware roots, Ruismaker's design philosophy is still about making music: quickly getting a groove going and tweaking the sounds to fit in your mix. All the complexity stays under the hood.
Ruismaker features
Audio Unit Instrument: making music on iOS doesn't get more convenient.
Each sound is modeled using authentic analog and FM algorithms.
Comes with dozens of unique customizable models, more to come.
Does not use any samples; all sounds are synthesized in realtime, on the fly.
Emulates analog components, introducing subtle, natural fluctuations in the sound.
Replicates the Ruismaker Annabella hardware drum machine.
Light on the CPU, so you can run lots of Ruismakers simultaneously.
Has an extra compact 4″ UI mode; especially for iPhone SE and iPhone 5S.
Fully automatable parameters (requires host support).
Fully MIDI controllable using MIDI CC.
Download the advanced guide on ruismaker.com for more details about parameter automation, available instruments and MIDI implementation.
Ruismaker is available for purchase for $4.99 USD.
More information: Ruismaker