Saltline has announced version 1.0.3 of its Drzewo Liść-verb free reverb effect plugin for Windows.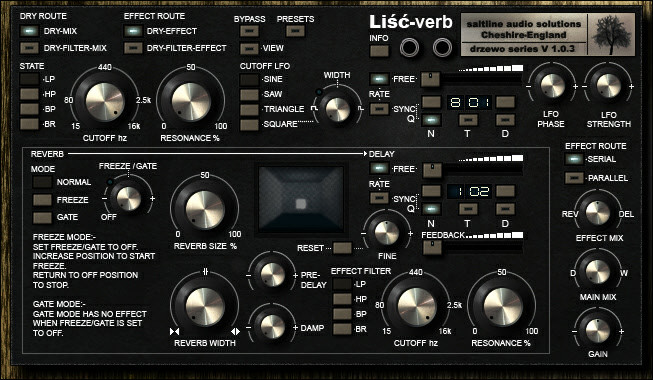 Liść-verb is a great effect for creating space. From simple ambience or suggesting a sounds physical boundaries to other wordly effects. This humble delay/reverb plugin can be used aggressively or with sensitivity.
Changes in Liść-verb v1.0.3
New user interface.
Input filter LFO.
Reverb pre-delay.
Reverb/delay serial and parallel modes.
Delay fine rate adjust.
Effect bypass.
Simple preset manager.
Larger preset bank. (Check the preset page and Lisc-verb's info page for more details).
View option changes waveform text to symbols.
The plug-in is a free download for Windows (VST) at Saltline. Donations are appreciated.
More information: Saltline