Sample Logic has launched a sale on the Trailer Xpressions II: The BOOM Experience Kontakt instrument library that aims to push scoring and sound design to powerful new places.
This exclusive promotion for Audio Plugin Deals users offers a 50% discount on the cinematic sample library in collaboration with BOOM Library.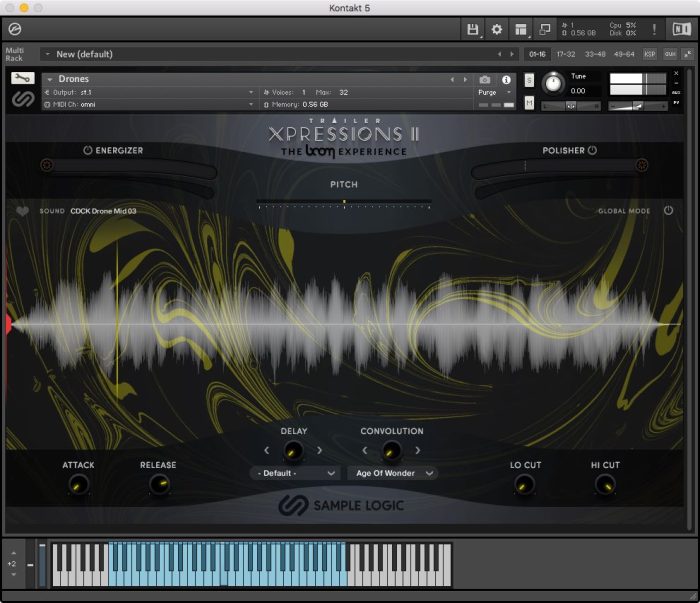 Recorded and delivered at the superior fidelity of 96khz, 24-bit quality, TRAILER XPRESSIONS II contains over 1,775 sampled sounds that have been intuitively programmed into 47 instruments and organized into ready-made construction kits. That means it takes just seconds, not hours, to find the perfect sound for any trailer or hybrid track.

With samples derived from instruments, field recordings, vehicles and many other sources – all processed with BOOM's usual flair for sonic perfection, this product squarely defines the Sample Logic mission to "blur the line between music and sound design".

Selected for TXII are only the most detailed atmospheres and drones for suspenseful scoring and risers and stingers that will have listeners on the edge of their seat. The brams will blow woofers to pieces, and the spine-tingling scrapes will terrify any moviegoer. With powerful whooshes, reverses and hits, this toolkit is the premier virtual instrument for gut-wrenching action impacts and badass trailer slams!
Trailer Xpressions II features
Contains 47 Kontakt cinematic construction kit Instruments.
1,775 audio files in .wav format at 96kHz/24 bit.
9GB sample library.
MIDI controllable user interface to morph, tweak, create your favorite sounds.
Lifetime user license to use the sounds on any production.
Global and Independent Modes for user interface parameters.
Trailer Xpressions 2 is on sale for only $149.99 USD with coupon code TX2-50OFF at checkout. This offer is valid for a limited time only.
More information: Sample Logic