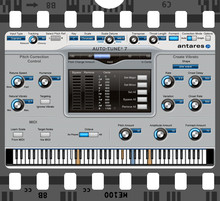 Samplecraze has announced the release of Pitch Manipulation, the latest addition in the production video tutorial series.
The subject of pitch, what it is, how to define it and how to reference it has been a bit of a 'dark' subject for some as it entials understanding certain physical processes and that comes with the maths.

I have tried to keep this video simple yet informative with emphasis on using real life examples both visually and aurally with before and after projects.

The video is over 50 minutes long and is staggered in stages, so that the more experienced can skip to the relevant section.

Where relevant I have tried to provide as much information as possible so that you can experiment using the same settings and processes. Using popular software like Propellerheads Recycle, Antares Autotune, Cubase as the DAW, Voxengo Span and Sound Forge I am hoping that the priciples and techniques will translate across to your system.

This video covers all aspects of pitch manipulation using the most popular softwares like Autotune, Recycle, Span, Cubase and Sound Forge.
The Pitch Manipulation tutorial video is available to purchase for £4.99 GBP.
More information: Samplecraze