Producertech has launched a limited time sale on two tutorial courses by acclaimed UK producer Seppa.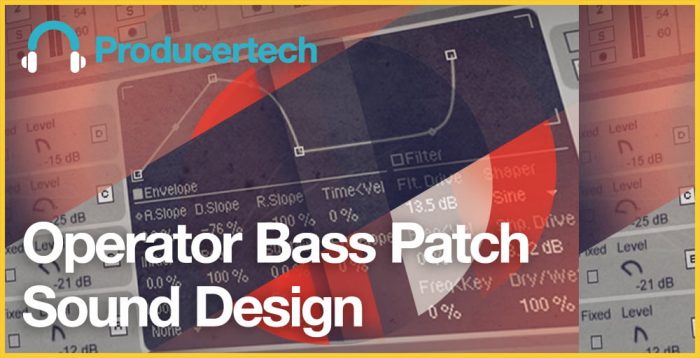 Analog Bass Patch Sound Design and Operator Bass Patch Sound Design allow you to gain an unrivaled understanding of the powerful Analog and Operator synthesizers in Ableton Live.
Riding high after the release of his dark and atmospheric Displaced EP, Seppa is a UK producer gaining a legion of fans for his exceptional ability to craft tracks infused with incredible moods and grooves.

In this detailed course, Seppa demonstrates his mastery of Ableton's Analog instrument, giving a comprehensive and incredibly applicable series that teaches all of the ins and outs of this powerful synth, as well as demonstrating how to create some classic bass sounds that are guaranteed to find a place in your next track.
The courses are on sale for only £9 GBP each until June 11th, 2018.
More information: Producertech