Plugin Boutique has launched a sale with 40% off on selected Producertech tutorial courses on Tech House and Techno music production.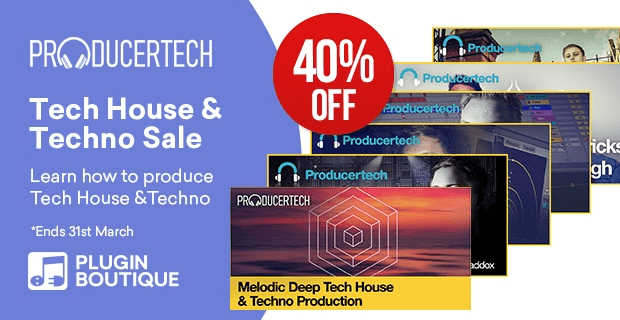 Producertech are the industry leaders for online music education, with insightful and extensive online production courses. This month, save 40% off and learn how to produce tech house & techno.
The promotion includes the following courses:
Prices start from $15 USD.
More information: Producertech