Plugin Boutique has launched a limited time sale on Antares, offering a 50% discount on selected plugins.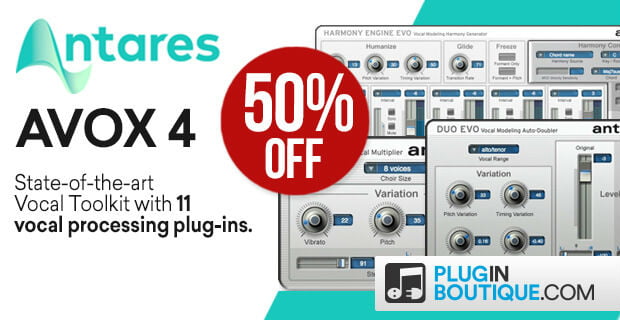 The AVOX 4 Antares Vocal Toolkit combines 11 of our state-of-the-art vocal processing plug-ins to give you the power you need to create a stunning vocal track. Save 50% off the complete pack or the individual Choir & Duo Modules for a limited time only.
The sale includes the AVOX 4 Antares Vocal Toolkit, individual CHOIR Evo and DUO Evo vocal processing plugins, as well as SoundSoap+ 5, the audio restoration plugin that rescues your recordings from noise problems like air conditioners, traffic, fans, hiss, hum, clicks, pops, crackles, distortion/clipping, and low volume.
The offer expires January 1st, 2019.
More information: Antares