Plugin Boutique is offering a 50% discount on Stagecraft Software, a unique audio software company based in San Francisco.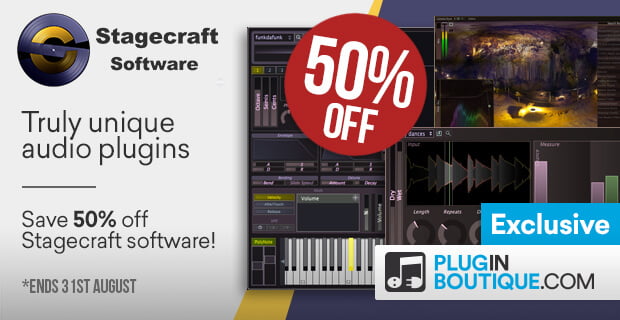 We focus on bringing audio software into the future by getting away from hardware look-alike interfaces and towards more intuitive, responsive UI. Also, we make DJ solutions that focus on manipulating sounds granularly – that is – controlling loops and samples the way DJs are accustomed to con-trolling tracks, with complete fluidity of playback (as you have on a turntable). Our end goal is software that is as powerful as any daw, but with the immediacy and creative feel of DJing software.
You can save half off on the fun and creative software from Stagecraft including the new Picante EQ and popular Addiction Synth.
The exclusive sale ends September 3rd, 2018.
More information: Stagecraft Software