Plugin Boutique has announced a Cyber Monday Sale on Meldaproduction, offering a 50% discount on the entire range of its plugins for few days only.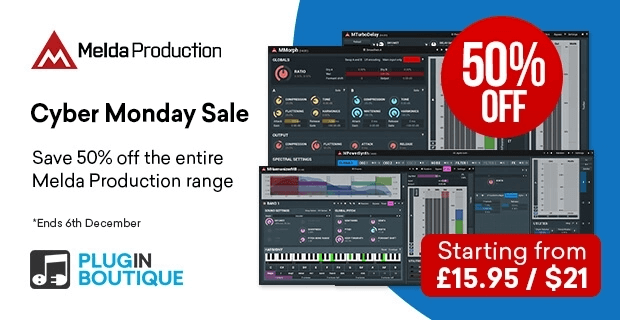 The sale includes popular plugins such as MReverbMB, MMultiAnalyzer, MRhythmizer, MCharacter, MCompare, MAutoDynamicEQ, MHarmonizerMB, and MUnison.
Save 50% off the incredible entire Melda Production range in their Cyber Monday sale! Prices start from £15.95 / $21.
The offer expires December 6th, 2020.
More information: Meldaproduction