Empirical Labs has launched a holiday sale on Arouser, offering a 25% discount on the compressor plugin for a limited time.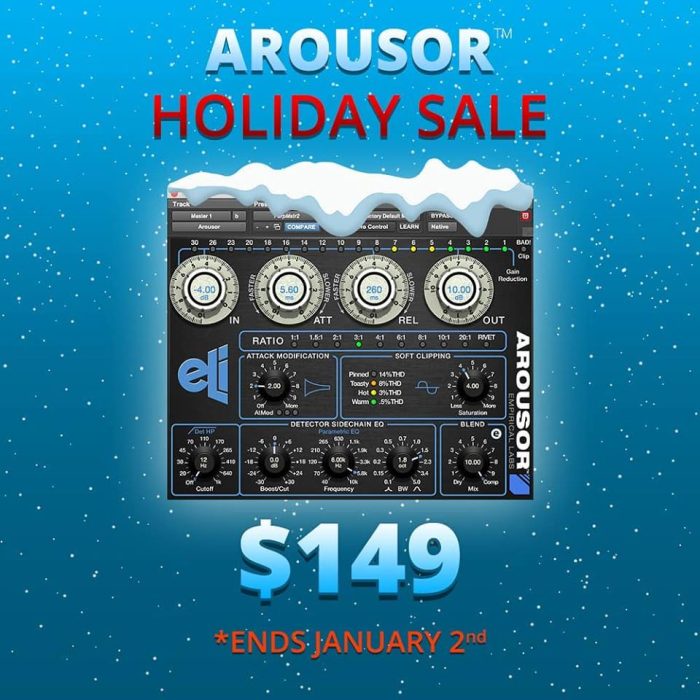 The Arouser is a software plug-in audio compressor, that was designed to finally offer the sound and features from our own award winning compressors, most notably, the Distressor.

For over 20 years, producers and engineers have been yearning for a Distressor-In-The-Box. At least 5 other companies have tried to capitalize on this huge market, but with the Arouser, Empirical Labs will finally satisfy the need for an In-the-Box compressor, and gives you one that starts where the Distressor left off. In fact, we modeled the Distressors detector circuits on a component basis, to get the magic tens of thousands have enjoyed for decades. But we did not limit ourselves to the features of our award winning product.
Arouser is on sale for $149 USD until January 2nd, 2019.
More information: Empirical Labs