UK distributor Time+Space has announced a 55% discount on Overloud Reverb plugins for one week only.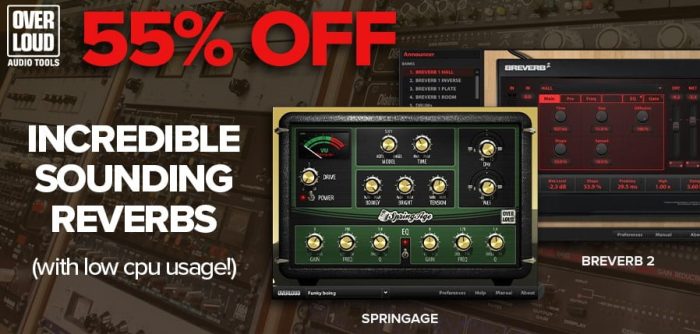 Add excitement, depth and dimension to your tracks with leading reverb plug-ins from Overloud – now with a huge 55% off for one week only!
Overloud Breverb 2 is on sale for £75 GBP (regular £172 GBP).
Your one-stop reverb solution for any task, Breverb 2 is modeled after some of the most sought-after hardware classics and delivers seven main algorithms – Hall, Room, Plate, Inverse, Small/Large Spaces, and Sources.
When you combine these with the full EQ section and innovative "Motion" parameters, you've got a reverb plug-in that's as suitable for post-production as it is for music mixing with unprecedented control over your sound. To top things off, Breverb 2's ultra-low latency and low-CPU usage makes it the ideal reverb for any set-up!
Overloud SpringAge is now just £29 GBP (regular £67.99 GBP).
Tap into the vibrant and complex sound of real spring reverb, with Overloud's SpringAge reverb plug-in. From surf guitar to dub reggae drums to sound design with synthesizers, spring reverb has a unique character with lots of sonic interest.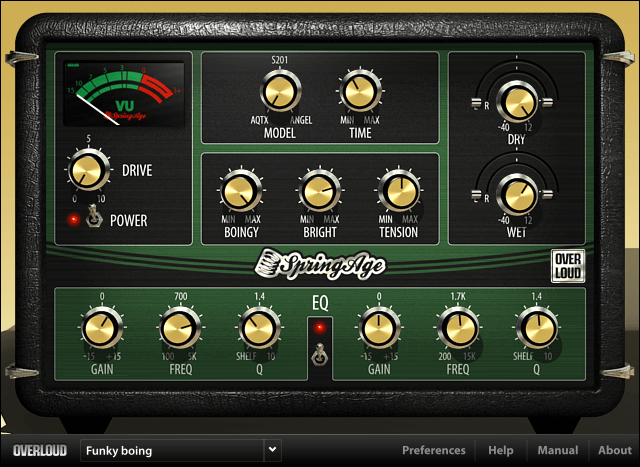 SpringAge blends convolution and algorithmic technologies to capture the true tone and dynamics of classic tube-driven spring reverbs. What's more, SpringAge gives you more ways to fine-tune your spring reverb tone than the original hardware units ever did!
The offer ends August 24th, 2020.
More information: Time+Space