EastWest has announced a sale on Hollywood Choirs, the virtual choirs instrument from Doug Rogers and Nick Phoenix.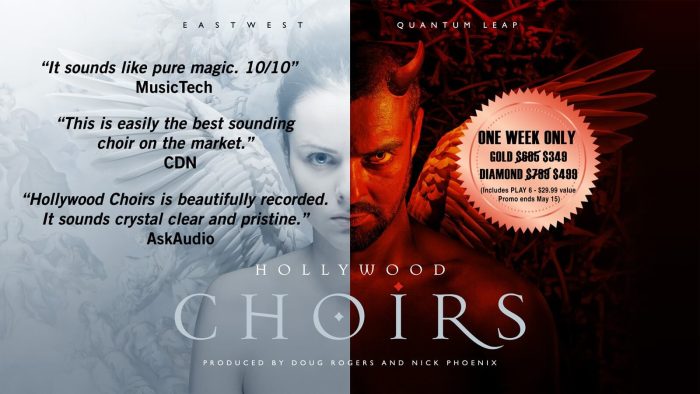 HOLLYWOOD CHOIRS features a blockbuster female and male choir with unprecedented dynamics that will instantly transform your next project into a cinematic masterpiece.

HOLLYWOOD CHOIRS also includes WordBuilder 2 (see new features below). WordBuilder allows the composer to type in any word or phrase and have it sung by the choir.

HOLLYWOOD CHOIRS also includes 237 new 'editable' pre-built WordBuilder phrases in English, German, Italian, Spanish and Latin that are exclusive to this product. This is the fastest and easiest way to compose your choir tracks or the presets can be used as a starting point to create your own custom phrases.
Hollywood Choirs Gold is on sale for $349 USD (regular $665 USD); Hollywood Choirs Diamond is on sale for $499 USD (regular $799 USD). Includes PLAY 6, a $29.99 USD value.
The offer expires May 15th, 2018 at midnight.
More information: SoundsOnline