Plugin Boutique has launched a new deal on Melodyne upgrades, offering discounts of up to 46% off on the Melodyne 4 pitch and timing correction software.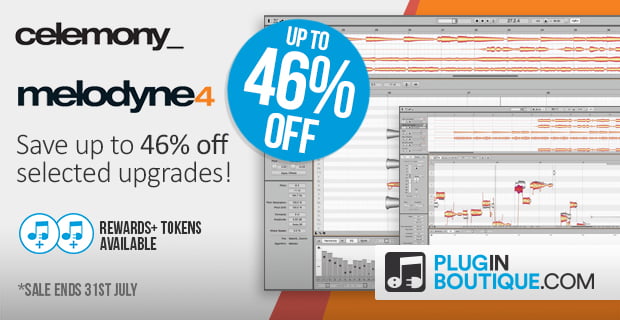 Melodyne lets you work with audio in an entirely new way. One that is musical, nifty, crystal-clear and almost magical. Working with Melodyne is like being able to say to a singer "hold this note a bit longer" or to a pianist "give slightly less weight to the third in this chord" – hours, weeks, even years after the recording session.

The fantastic editing possibilities, the outstanding sound quality and the intuitive and musical operation make Melodyne an incomparable tool without which it would be hard to imagine modern music production.
Upgrades are available from any Melodyne application to Assistant, Editor or the full Studio version.
The sale ends July 31st, 2017.
More information: Plugin Boutique / Celemony Melodyne