IK Multimedia has announced Summer Strummer App Sales, offering savings of up to 50% on AmpliTube for iOS apps and collections through August.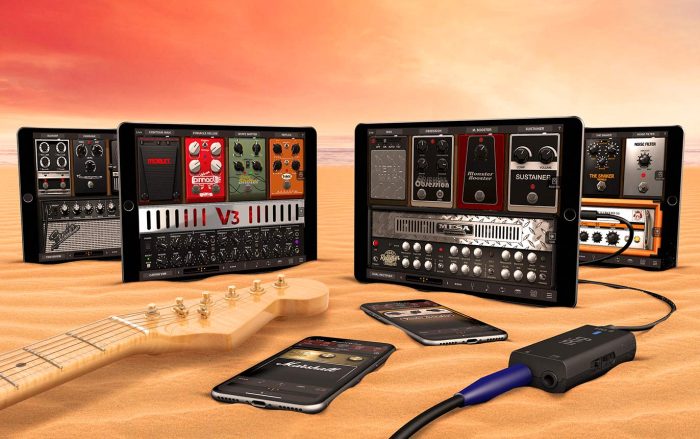 This summer, it's time to join the mobile music making revolution! Using AmpliTube, you have access to hundreds of pieces of high quality gear right from the palm of your hand. This month we are inviting you to expand your gear collection by taking up to 50% off AmpliTube for iOS apps & collections from August 2nd through August 31st.

Including collection titles from AmpliTube Orange, AmpliTube Mesa/Boogie, and AmpliTube Slash, to the All-in Bundle, Loop Drummer packs, and so much more, now is the time to grab your favorite gear for a fraction of the cost. IK has the most officially branded amps for a reason – because we do it right. Each piece of virtual gear has been meticulously modeled so that it looks and sounds as good as it does in real life, earning us the seal of approval with many world renowned brands and artists.

Build the guitar rig of your dreams, putting together pieces you could never get your hands on before. Drag and drop pieces of virtual gear to create custom guitar and bass rigs comprised of 6 stompbox effects (4 pre-amp and 2 post), an amplifier and a speaker cabinet with up to 2 positionable microphones.
The sale ends 31 August, 2019.
More information: IK Multimedia