Sonible has launched a sale on selected audio plugins, offering discounts of up to 70% off on some of its equalizer effects.
During the promotion, the special EQ bundle is on sale for $149 USD / 149 EUR.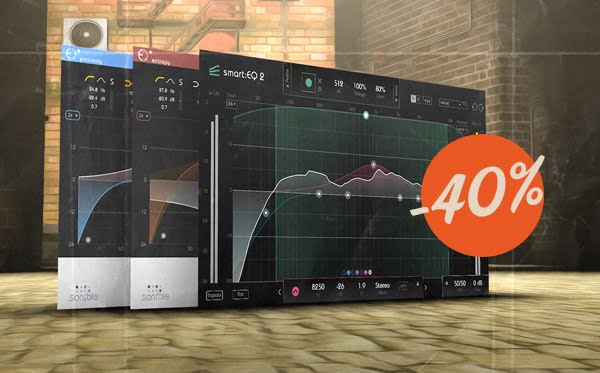 Three EQs that deliver great results and open new creative possibilities in post-production: The intelligent equalizer smart:EQ 2, proximityEQ+ with its frequency-selective dereverberation skills and the frequency-selective transient manipulator entropyEQ+.
The entropy:EQ+ and proximity:EQ+ are also on sale individually at 70% off, priced only 29 USD/EUR until November 4th, 2020.
More information: Sonible