Plugin Boutique has launched a Holiday Sale on Joey Sturgis Tones, offering discounts of up to 73% off on its audio plugins through the end of the year.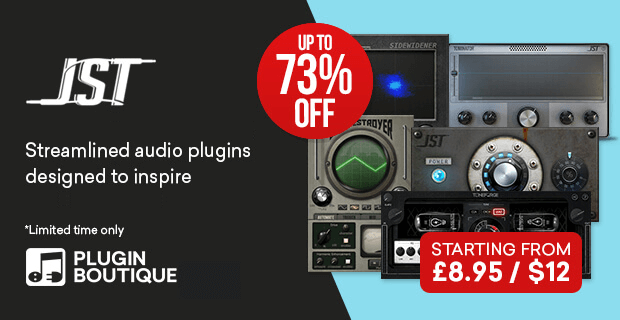 The sale includes popular plugins such as Gain Reduction Deluxe, Bus Glue Joel Wanasek, JST Toneforge Series, Pixelator, Sidewidener, Sub Destroyer, Tominator, JST Bus Glue Series, and the JST Clip dynamic processor.
JST Clip is Joey Sturgis's version of a clipper that is built with the mixing and mastering engineer in mind. This powerful peak clipper is designed to be an integral part of your dynamic control while preserving your transients and generating harmonic saturation. Prevent digital overs with pleasing sonics, and increase the boldness of your source with ease.
Prices are starting from £8.95 GBP / $12 USD. The sale expires December 30th, 2019.
More information: Joey Sturgis Tones