Boz Digital Labs has launched a Black Friday Sale, offering discounts of up to 75% off on its plugins and bundles.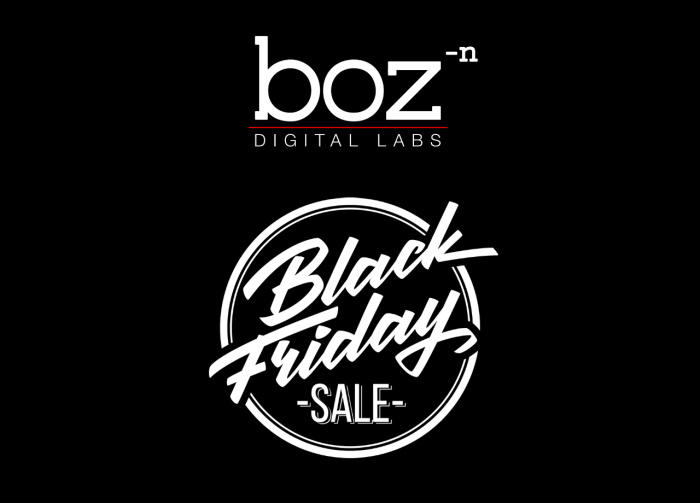 At Boz Digital Labs, we are the most grateful for you, our loyal customers. And to show our Thanks, we're Giving you a Black Friday sale guaranteed to pin your bargain meter in the red. Best of all, there's no waiting online.

From everyone at Boz Digital, have a great Thanksgiving and we'll see you at the next yam session.
The sale includes the fowllowing plugins:
ProVocative micro pitch shifter effect.
Pan Knob plugin with a smarter panning algorithm.
Gatey Watey lightweight but clever gate plugin.
Manic Compressor with 6 different compressor modes and a comprehensive parallel routing setup.
Imperial Delay, bringing complete control over every nuance of your delay.
Plus 10db Bundle channel strip (and individual EQ and Compressor plugins).
The Hoser & The Hoser XT channel EQ modeled off of a Ward-Beck Systems M462B hardware EQ unit.
The sale expires November 27th, 2018.
More information: Boz Digital Labs