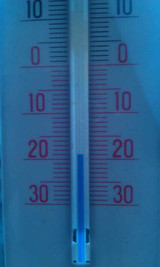 Scuffham Amps has announced its Frickin' Freezin' Winter Sale, a limited time promotion.
It's pretty cold here in Europe – so we're warming things up with a very special seven day discount sale.

Starting tomorrow, at approximately 9am (our local time) every morning for the next seven days, we will measure the temperature in degrees centigrade outside the Scuffham Amps workshop in Tallinn. Whatever temperature we measure will be the S-Gear discount for the day!!
The sale is available until Friday February 10th, 2012. Use coupon code REA-63K-EZC at checkout.
More information: Scuffham Amps