sE Electronics has announced that its new sE2300 microphone is now available in the USA and the rest of the world, after being available since early Summer in select countries.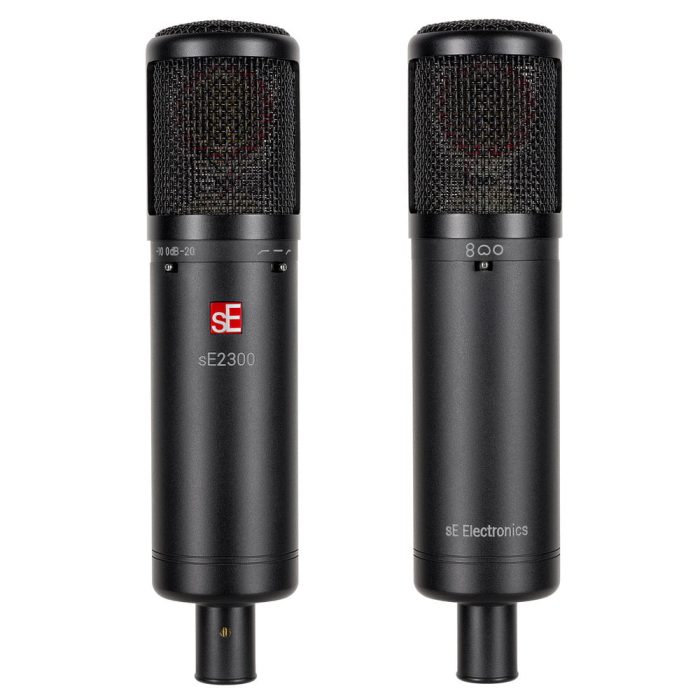 Last year, we released an updated & refined version of our best-selling condenser, the sE2200. Now, we are proud to announce the sE2300, a multi-pattern version of the mic that first put us on the map almost 15 years ago with its smooth, polished sound for vocals, voiceovers and numerous instrumental applications.

The sE2300 features a handcrafted true condenser capsule, three patterns, two attenuation pads, two low-cut filters, and the same class-A discrete circuitry and robust output transformer as its cardioid sibling. This preserves the clarity and "larger than life" tonality beloved by thousands of customers worldwide, while adding both omnidirectional and figure-8 polar patterns in addition to the original cardioid pattern to dramatically increase its versatility.
The sE2300 is now available through authorized sE Electronics distributors and dealers worldwide, with a street price of $399.00 USD. It ships standard with the sE Isolation Pack quick-lock shock mount and adjustable metal pop filter.
More information: sE Electronics