Serato has launched Serato Pyro, a new music player app for iOS.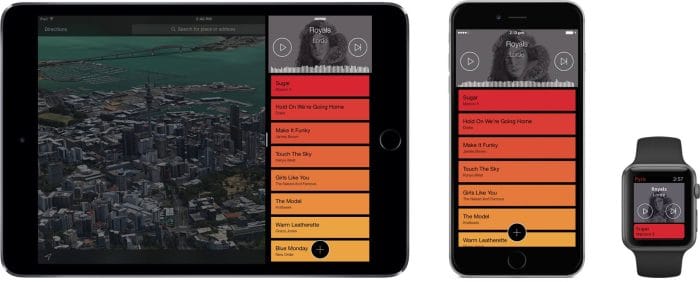 Serato Pyro seamlessly mixes your music and never skips a beat.
Get started with music stored on your device or stream from over 30 million songs from your Spotify Premium Account.

Whether you've created a big playlist or lined up just a couple of songs, Pyro will step in once those songs have played and keep the fire burning with continuous mixed music.
It's simple and intuitive, making it the perfect music player for parties, road trips, or working out.
Serato Pyro features
Compatible with iPhone, iPad, iPod Touch and Apple Watch.
Stream over 30 million songs with a Spotify Premium account.
Transition engine: mixes songs together beautifully.
Recommendations: Pyro suggests songs based on your previous selections.
Mix Up – Let Pyro shuffle your songs into a smoother sequence for a better mix.
Non-stop music: Suggestions are automatically played when your selections run out.
Simple, intuitive design:.
Swipe left to remove a song.
Swipe right to play a song next.
Nudge left or right to drag a song to a new spot.
Smart Seek: stay perfectly on beat when skipping to any part of the song.
Serato Pyro is a free download from the iTunes App Store.
More information: Serato