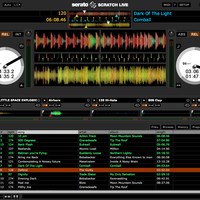 Serato has announced the release of Scratch Live 2.4.4, the latest free software update for Serato Scratch Live DJs.
With this release we have focused primarily on fixing bugs and improving stability. In particular issues that have been reported widely on our forum, most significantly the CD drive crash and kernel panics seen with the Rane SL4, Sixty-One and Sixty-Two.

The other significant change is that the Scratch Live installer no longer installs the Rane Core Audio drivers on Mac. However, these Core Audio drivers are still included in the Scratch Live 2.4.4.dmg for users to install manually. This was a necessary step for OS X 10.8 support.
Scratch Live 2.4.4 is now available to download.
More information: Serato / Scratch Live