Sinevibes has announced a new legacy upgrade program for its existing customers. Those who own select discontinued Sinevibes Audio Unit plugins can request replacement plugins free of charge.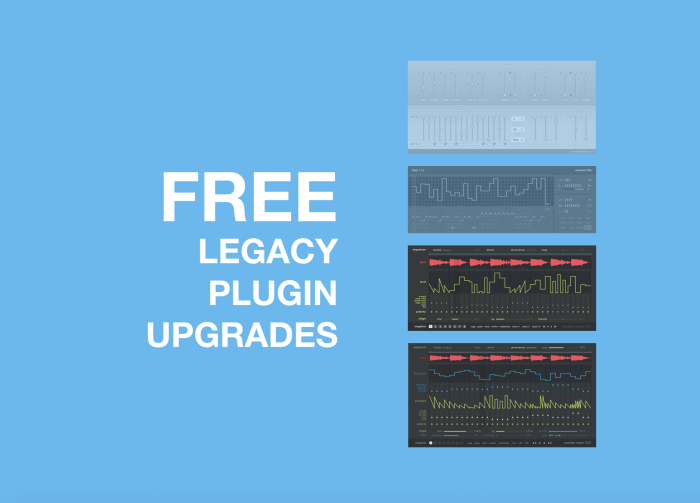 The eligible discontinued plugins include Deep, Dynamo, Gateboy, Transformer, and Space Oscillator. The replacement plugins have more features, much improved design and higher efficiency – all while still keeping compatibility with older macOS versions, down to 10.6 Snow Leopard.
The following upgrades are currently offered:
Deep filter sequencer plugin is replaced by Cluster.
Dynamo envelope sequencer is replaced by Inertia.
Gateboy envelope sequencer is also replaced by Inertia.
Transformer waveshaper is replaced either by Turbo or Turbulence.
Space Oscillator audio-controlled synthesizer is replaced by Torsion or Turbulence.
To access your added downloads for Deep and Dynamo upgrades, please go to the Sinevibes updates page. To request your upgrades for Gateboy, Transformer or Space Oscillator plugins, please contact Sinevibes with the original e-mail you used during purchase or with your order ID.
More information: Sinevibes