Sinevibes has announced the release of Korg FX, a newly developed collection of effect plugins for Korg prologue, minilogue xd and NTS-1 synthesizers.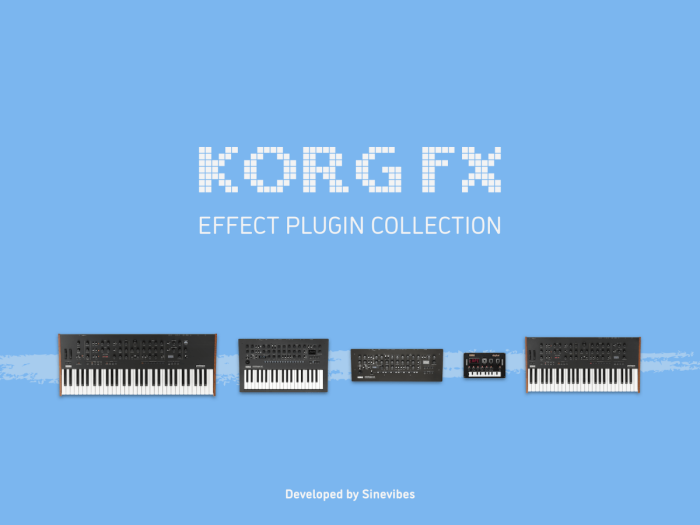 It is based on the innovative Sinevibes DSP algorithms that vastly enrich the possibilities of these instruments, letting you seamlessly combine the very best of both worlds – analog depth and digital richness.

Both in studio and on stage, it's a huge step forward: never was so much sonic variety accessible within a single piece of gear.
Korg FX features
Studio-grade DSP algorithms, calibrated specifically for Korg's hardware platform.
Individually chosen mapping on each parameter providing a very natural feel.
Built-in lag filters for noise-free, ultra-smooth parameter adjustment.
Currently available plugins include the Dipole through-zero flanger, Drift physically modeled stereo panner, Stutter self-randomizing audio repeater, SVF 4-pole state-variable filter, and Time ultra wide range delay/looper.
Each plugin in the Korg FX collection is available for $19 USD from Sinevibes and distributor Plugin Boutique.
A bundle that includes all 5 effect plugins is available for $79 USD. Another bundle with 5 effect plugins and 3 multi engine oscillator plugins is also available for $129 USD. Existing Sinevibes customers are eligible for special upgrade pricing.
Korg FX is compatible with Korg prologue 16 and 8, minilogue xd (and module), and Nu:Tekt NTS-1.