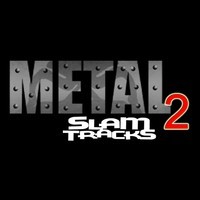 Slam Tracks has announced the release of Metal MIDI Drum Loops Pack 2, a new collection of MIDI drum parts for metal music production.
Round two for some serious metal brutality. Slam Tracks continues to seek and destroy all things metal, MIDI, and drums with the latest MIDI drum loops release: Metal MIDI Drum Loops Pack 2.

Metal MIDI Drum Loops Pack 2 will become your ultimate weapon in taking your metal songwriting to the next level and deliver the pure brutal power you need, becoming an invaluable resource for modern metal recording for metal producers and musicians alike.

Developed for modern extreme metal with MIDI drum parts capturing the feels and styles of modern metal bands like Whitechapel, All Shall Perish, The Red Chord, and Job for a Cowboy, Metal MIDI Drum Loops Pack 2 delivers nearly a thousand intense metal MIDI drum patterns for all drum virtual instruments.

No drum parts are quantized but will deliver the absolute accuracy and tightness expected for the extreme modern metal genre. Intense kick drum work, emphasizing the syncopation and phrasing in extreme and modern metal as well as the insane double bass runs and blasts that serve as the foundation for the genre. This collection of MIDI drums captures all the power, aggression, and intensity your music demands.

Metal MIDI Drum Loops Pack 2 delivers the precision, power, and aggression to inspire your next modern metal project.
Metal MIDI Drum Loops Pack 2 features
948 modern metal MIDI drum files, from two to eight bars in length.
Focuses on modern metal styles – highly syncopated and intense double bass footwork.
Played in 4/4 with straight, triplet & swing feels in tempos ranging from 60 to 180 BPM.
Additional half-time and double-time feels are also included within each Groove Set. 2, 4, 8, and 16 bar grooves with multiple variations per beat with hi hat and ride cymbal variations, half-time, double-time, triplet-based groove feels and tom grooves.
Formatted for BFD2®, EZdrummer®, Superior Drummer®, Addictive Drums®, Steven Slate Drums and General MIDI Standard MIDI Files (all included with download)
Outstanding feel and realism. All files are live performances – our MIDI drum grooves and fills are not quantized.
Slam Tracks Metal MIDI Drum Loops Pack 2 is available to purchase for $19.95 USD.
More information: Slam Tracks / Metal MIDI Drum Loops Pack 2