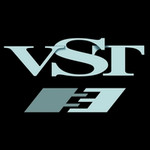 Softube has announced that it will add VST3 support to its effect plugins.
By popular demand, Softube is upgrading all current plug-ins to include VST3 support by the end of April. The first upgraded product is the award-winning Tube-Tech CL 1B, which is now available in a VST3 version from our download page.

Steinberg's VST3 plug-in format represents the next generation of plug-in integration in VST DAWs. VST3 will add additional features when using Softube plug-ins with hosts that support it, for example Steinberg Cubase 6, Steinberg Nuendo 4, and Presonus Studio One.
VST3 support key features
Support for external sidechain inputs.
Improved CPU performance.
Improved usage of the AI knob on Steinberg audio interfaces.
More information: Softube