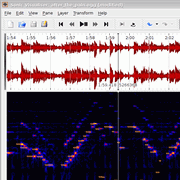 Sonic Visualiser, an application for viewing and analysing the contents of music audio files, was updated to version 1.9.
The aim of Sonic Visualiser is to be the first program you reach for when want to study a musical recording rather than simply listen to it.
Changes in Sonic Visualiser v1.9
Add session templates; save session as template; apply template to session.
Tidy up the file open logic so as to remove the dialog asking how to open a file, where possible.
Various bug fixes.
Sonic Visualiser for Linux, OS/X, and Windows is available to under the GNU General Public License (v2 or later).
More information: Sonic Visualiser