sonicLAB has announced an update to the VOLBot stochastic intensity modulator and complex CV generator. Version 2.1 comes with new features and countless refinements have been implemented.
VOLBot is a stochastic / distributed intensity modulator and a complex CV generator. It's unique server / client architecture lets the user access multiple instances of VOLBot distributed on multiple audio tracks of a DAW at once. This update welcomes the pitch quantization of the signal output based on many available tune scales.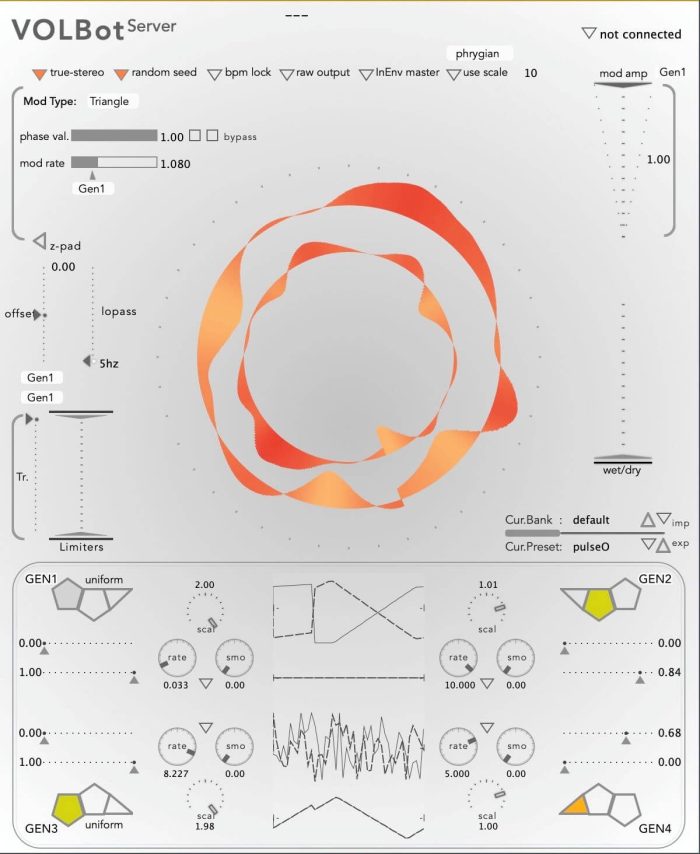 Changes in VOLBot v2.1
Numerous scala format tune scales can be applied to VOLBot raw output for CV pitch source to VCOs.
Many refinements to the VOLBot UI.
Continuous horizontal rotary drag on GEN controls.
VOLBot comes in VST3 and AU plugin formats, priced 59 EUR (includes server and client editions). It is also included in various bundles.
More information: sonicLAB