Plugin Boutique has launched a sale on Sonivox Orchestral Companion, offering a 66% discount on three plugins in the series of virtual orchestral instruments.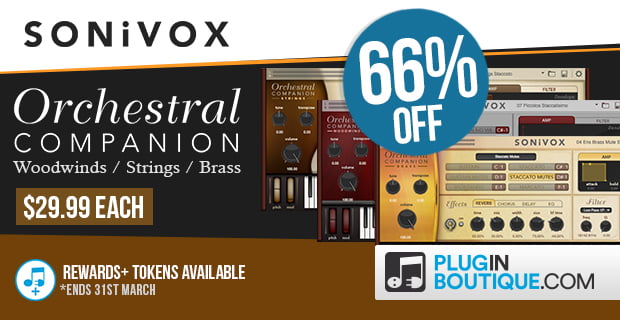 The sale includes the following instruments:
Orchestral Companion Brass features 80 brass programs, each one meticulously crafted to deliver as accurate and convincing an experience as possible. It includes full orchestral brass ensembles, sup-groups and a complete selection of solo instruments.
Orchestral Companion Strings comes with over 90 string programs from state-of-the-art captures of world-class string ensembles. This instrument includes full orchestral string ensembles, as well as a full array of individual string sections.
Orchestral Companion Woodwinds provides a realistic and lifelike collection of 115 outstanding programs. Full orchestral woodwind ensembles are included, as is a full palette of smaller wind sections, plus an amazing collection of solo instruments.
Also on sale is Big Bang Cinematic Percussion 2, a virtual instrument featuring a powerful selection of cinematic drum and percussion instruments.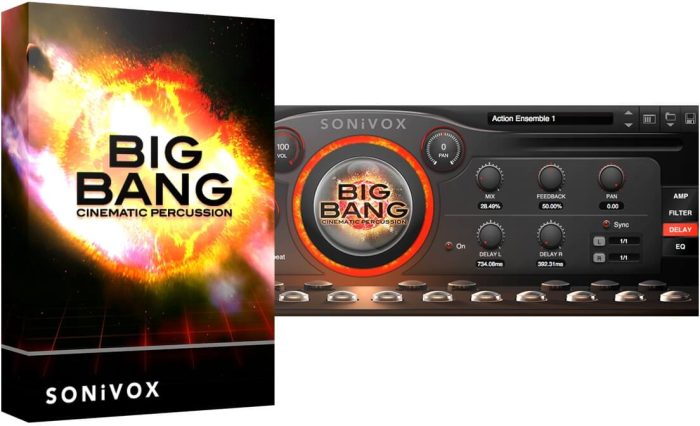 Whether you are searching for that extra bit of rhythmic flavor, or striving to create the most epic of battle cues, Big Bang Cinematic Percussion 2 packs the punch you need to get the job done in minutes.
The Orcehstral Companion and Big Bang Cinematic Percussion instruments are on sale until April 2nd, 2018.
More information: Sonivox