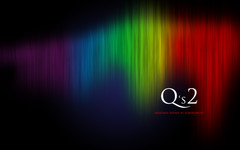 Sonokinetic has announced the release of Q's 2 – Even More Designed Sound, a collection of all new cues and sound effects from the Sonokinetic "Q's series" soundFX library.
"Q's 2″ has 50 new cues containing massive booms, hits, glitches, motors, explosions, powershots, tension builders and many many more appealing audio treasures.

We believe "Q's2″ is highly usable to spice up your tracks, productions and broadcasts. Carefully constructed to be imbedable in your production and to stand up to the superb quality of our user's projects.
Q's 2 – Even More Designed Sound features
Composed and produced by Sonokinetic and containing completely finalized Q's (sound cues from 10 seconds up to 20 seconds) and "Single Element" sound effect folders with all new additional 150+ SFX like:

The Nixon Tapes: wrappers, powerdowns, powerups, speedups, and other digital/analog tape sound effects.
Spheres: sound pallets and mood-feels SFX.
Background Layers: audio background sound effects. 10 to 30 sec layered sound effects.
Electix: electrifying, stunning and shocking sound effects.
Bombshells: exploding drums and massive H-bomb percussion and sound effects hits and booms.

Available in 24 bit 44,1kHz wave format. (Kontakt presets included)
Sonokinetic Q's 2 is available as a download for 19.90 EUR.
More information: Sonokinetic