Sononym has announced an update to its sample browser that offers a fresh perspective on how sounds can be explored and organized.
Sononym is a sample browser that organizes your sounds using machine learning, and allows you to explore how these sounds are related to one another. We refer to this as similarity search – a special, audio based search mode that even allows you to record sounds in realtime and get immediate feedback.
Aimed at streamlining sample collections, version 1.4 adds the ability to search across libraries and identify duplicate samples.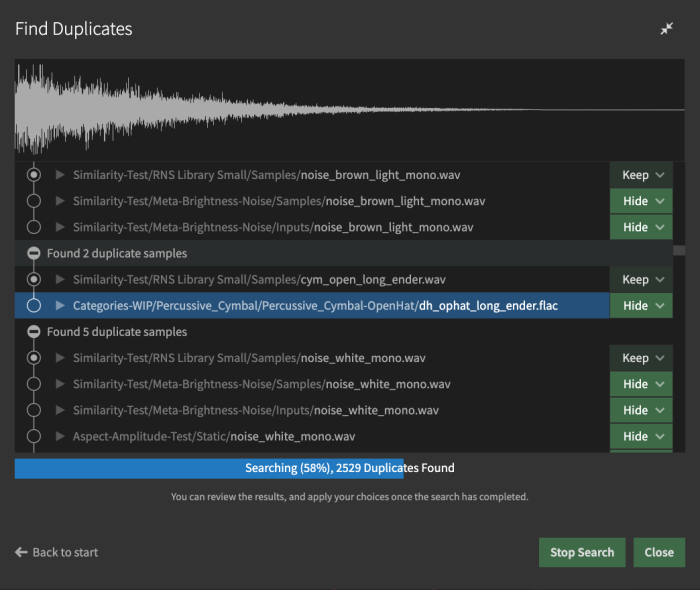 The update also includes filter by multiple categories, editing of bpm and note properties (including multiple items at the same time), the option to hide items from search results, refined search behavior with term exclusion, and more. Details on all additions, improvements and fixes are listed in the changelog.
Sononym for Windows, Mac and Linux is priced 89 EUR / $99 USD.
In celebration of the update, Sononym is available at a 25% discount for a limited time. Use coupon code SNN140PR at the checkout to take advantage of the offer.
More information: Sononym