Sound Magic has announced the release of an updated version of Imperial Grand, a hybrid virtual instrument featuring 4 Bösendorfer pianos.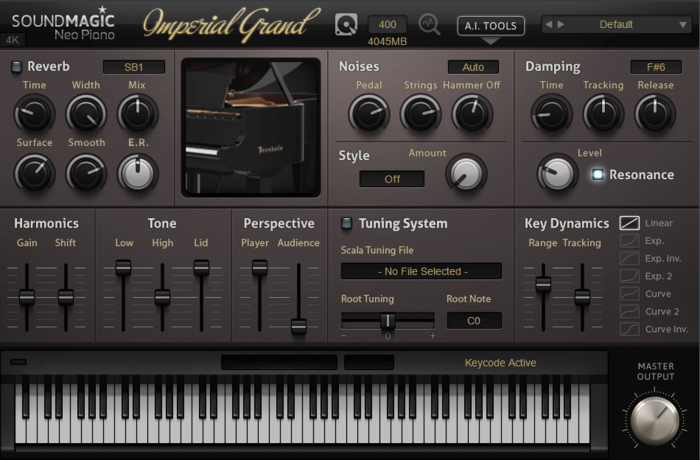 As a dynamic combination of 4 Exceptional Bösendorfer Pianos of varying vintage, Imperial Grand gives musicians of all skill levels more freedom to create beautiful music and unmatched artistry all of their own. After all, all pianos sound distinctly different, as is also the case; clearly, with this cutting edge hybrid virtual instrument's featured.
Imperial Grand: A famously rich and dark sound, the Bösendorfer 290SE establishes an incredible level of realism through hyper-detailed sound. From bass to highs, its rarity stands out across music genres ranging from new age to classical.
Kaiser II: The carefully selected Bösendorfer 290 sounds different with Imperial Grand, maintaining a deeper, more sustained, full-body resonance that never loses clarity and always creates a lasting originality.
Austrian Gem: Another Bösendorfer 290, the Austrian Gem was recorded in a concert hall in Austria and maintains balanced clarity and full-body resonance in all register, making it perfect for living performances.
Bösendorfer 225: Though smaller in stature compared to the typical Bösendorfer, the "225" never loses clarity and features an open, sustained resonance tone with balance across all frequencies.
Sound Magic has also announced its Kingdom of the Pianos Sale Event, offering discounts of up to 50% on several piano instruments, Chinese instruments and effect units.
The offer expires June 24th, 2019.
More information: Sound Magic