SoundFxWizard has recently released a free Kontakt instrument library. Scrape Swhell is designed to generate swell sound effects.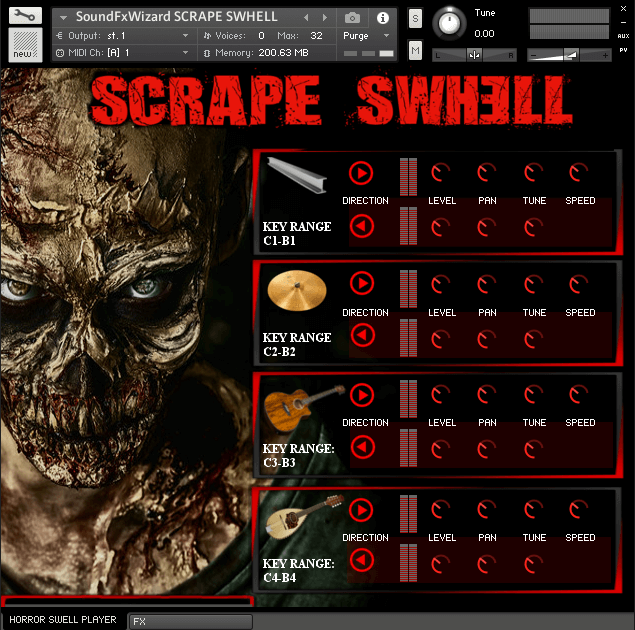 It's a horror swell sfx generator for Ni Kontakt, all samples are recordings of 4 different categories: Metal Dry Ice Resonances, Bowed Cymbals, Bowed Guitar, Bowed Mandolin.

If you need to add a sinister scrapes sound and horror mood to your project you can easy access all samples with a 49 keys master keyboard (1 sample for each white key -1 category for each octave)
A custom scripted GUI comes with 4 independent decks triggered by 4 octaves with independents controls (speed, pan, tune, level). You can tweak the samples of each category and modify parameters for the samples and for its reversed versions, giving you the possibility to create swell with a total of 8 layers.
Both direct and reversed samples have independent FX controls to enhance sonic variations and a sense of motion.
Scrape Swhell is a free download for the full version of Kontakt 5.8.1 or higher.
More information: SoundFxWizard